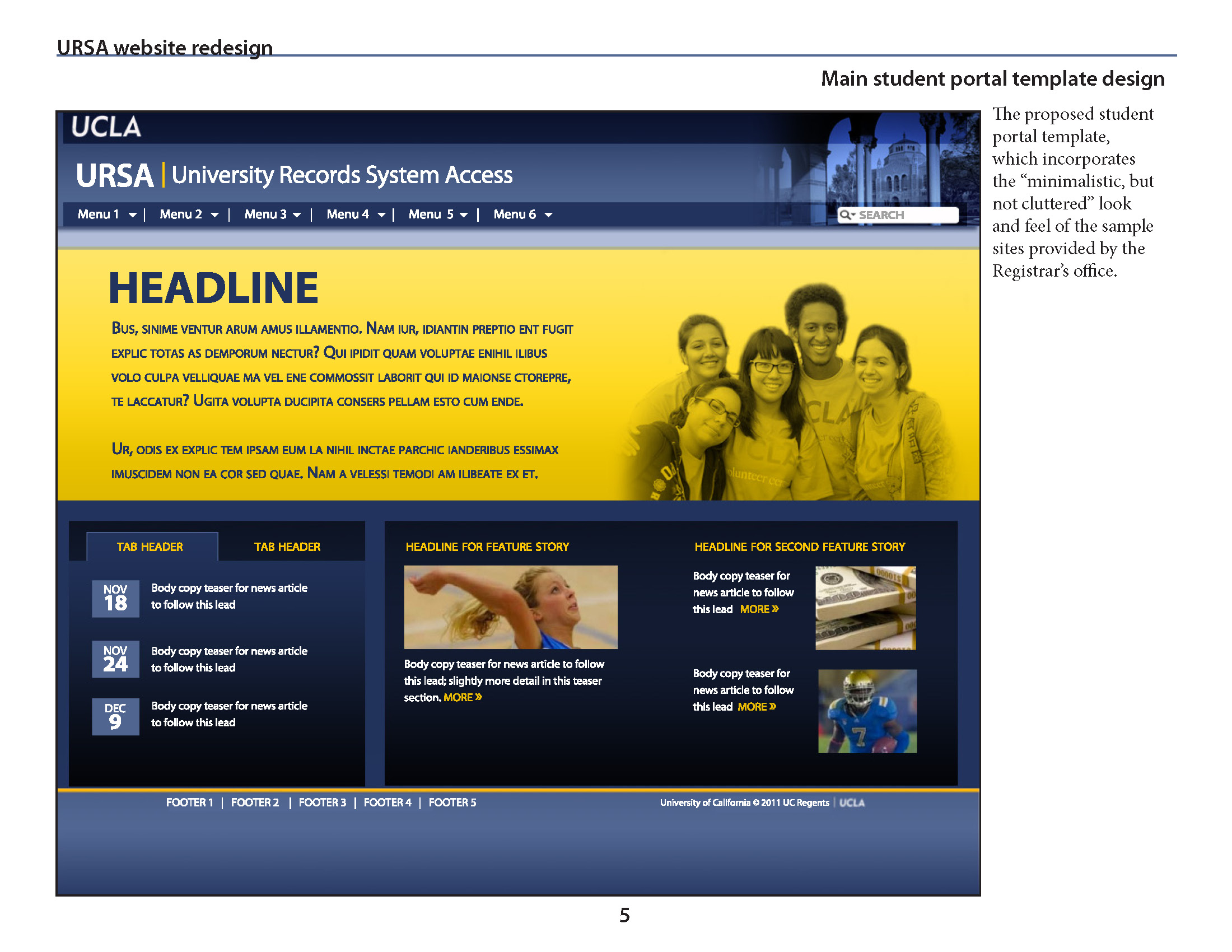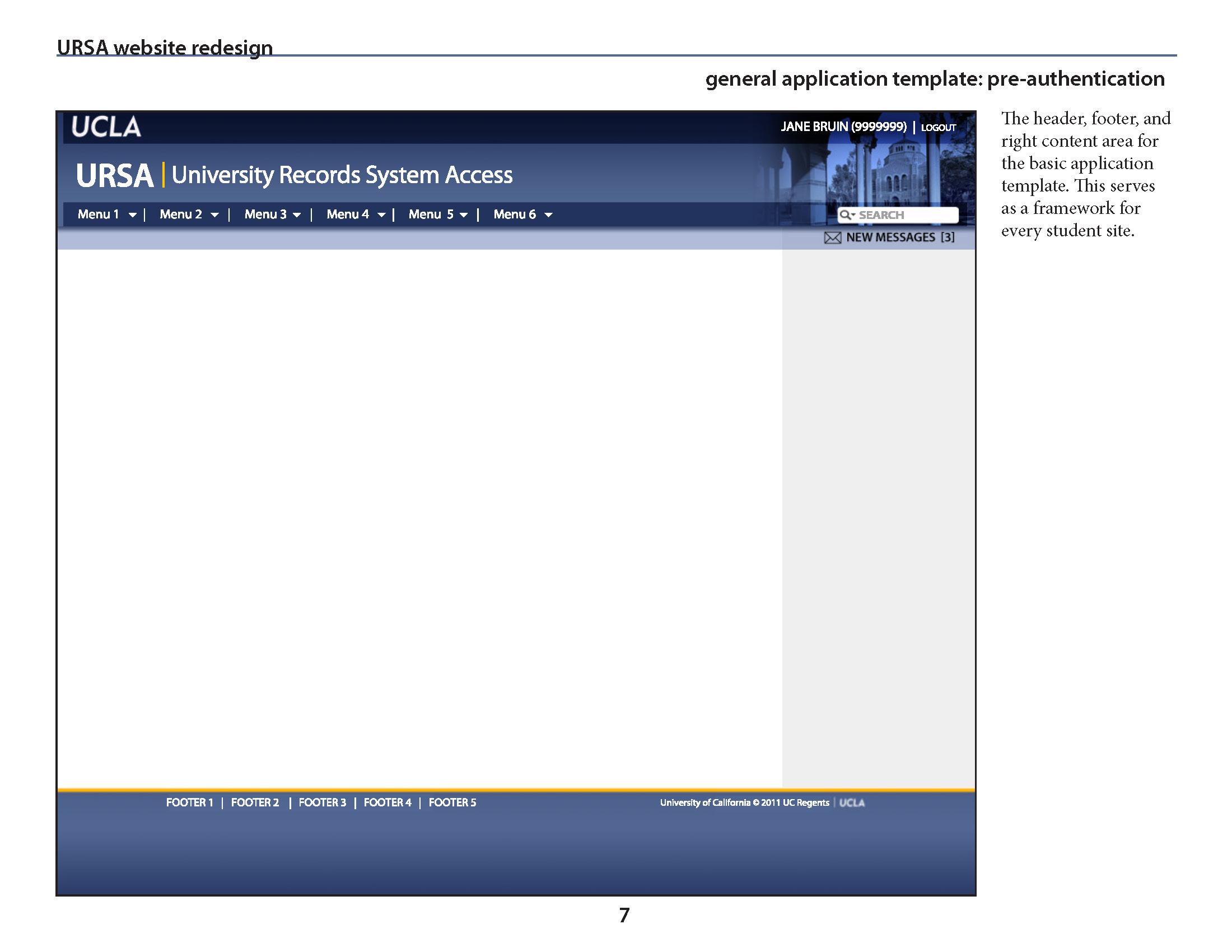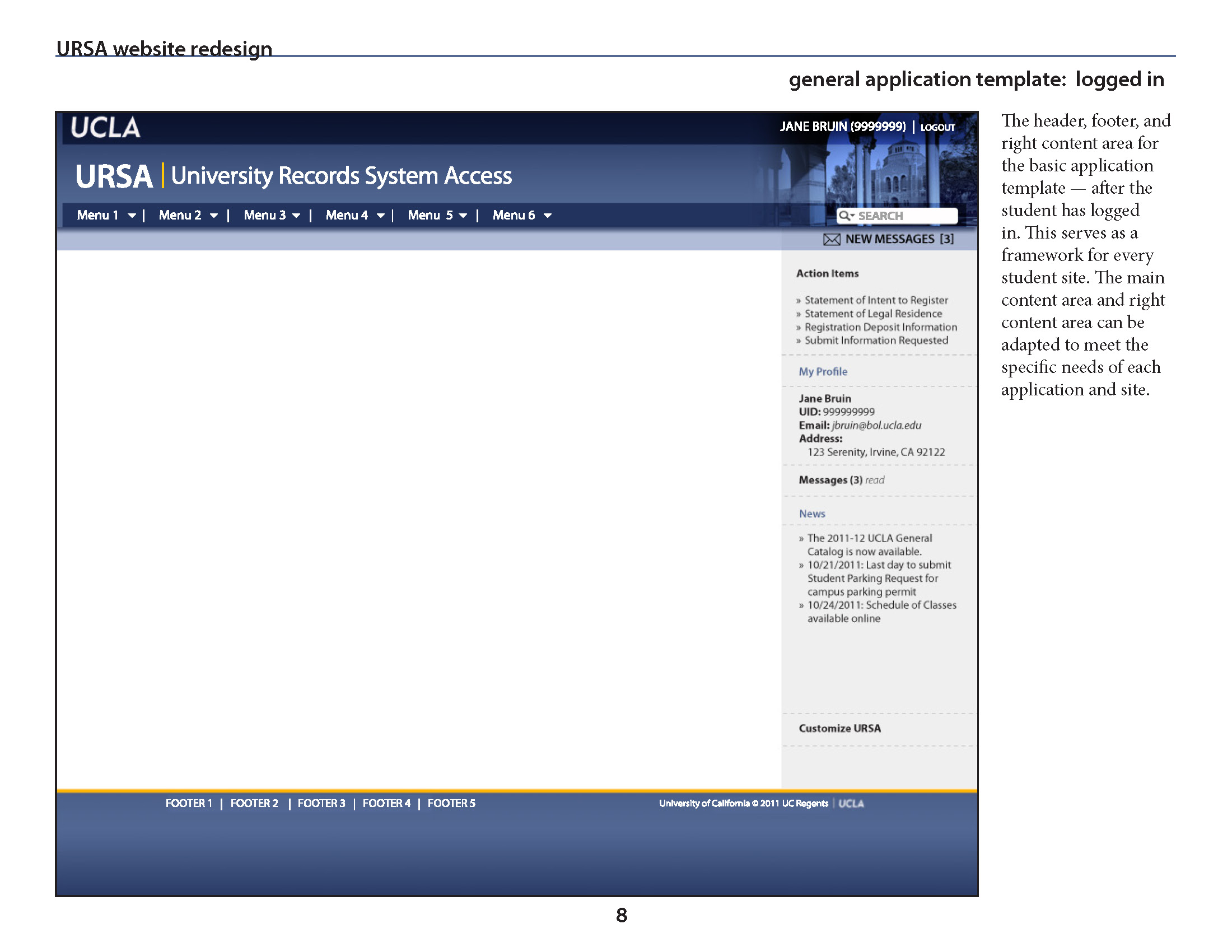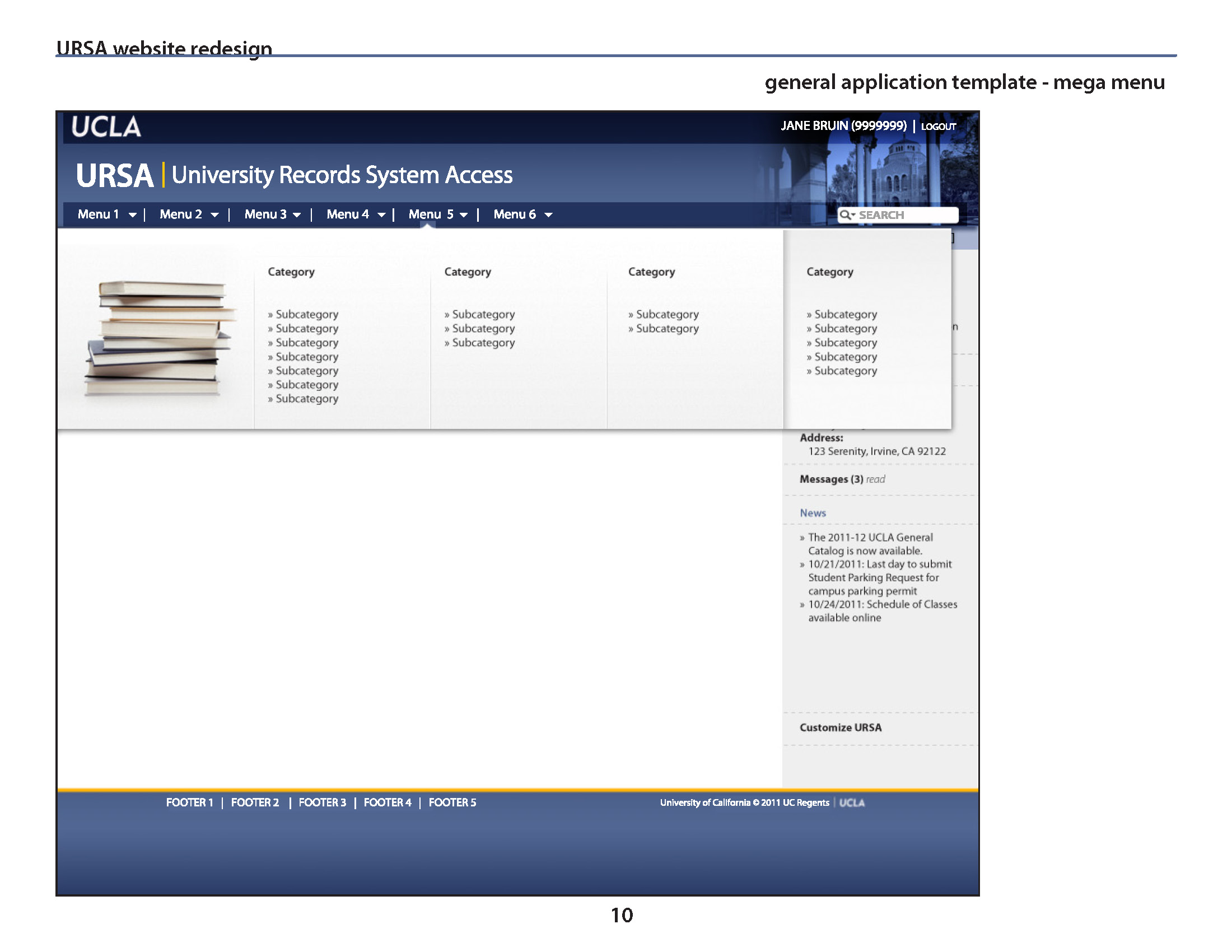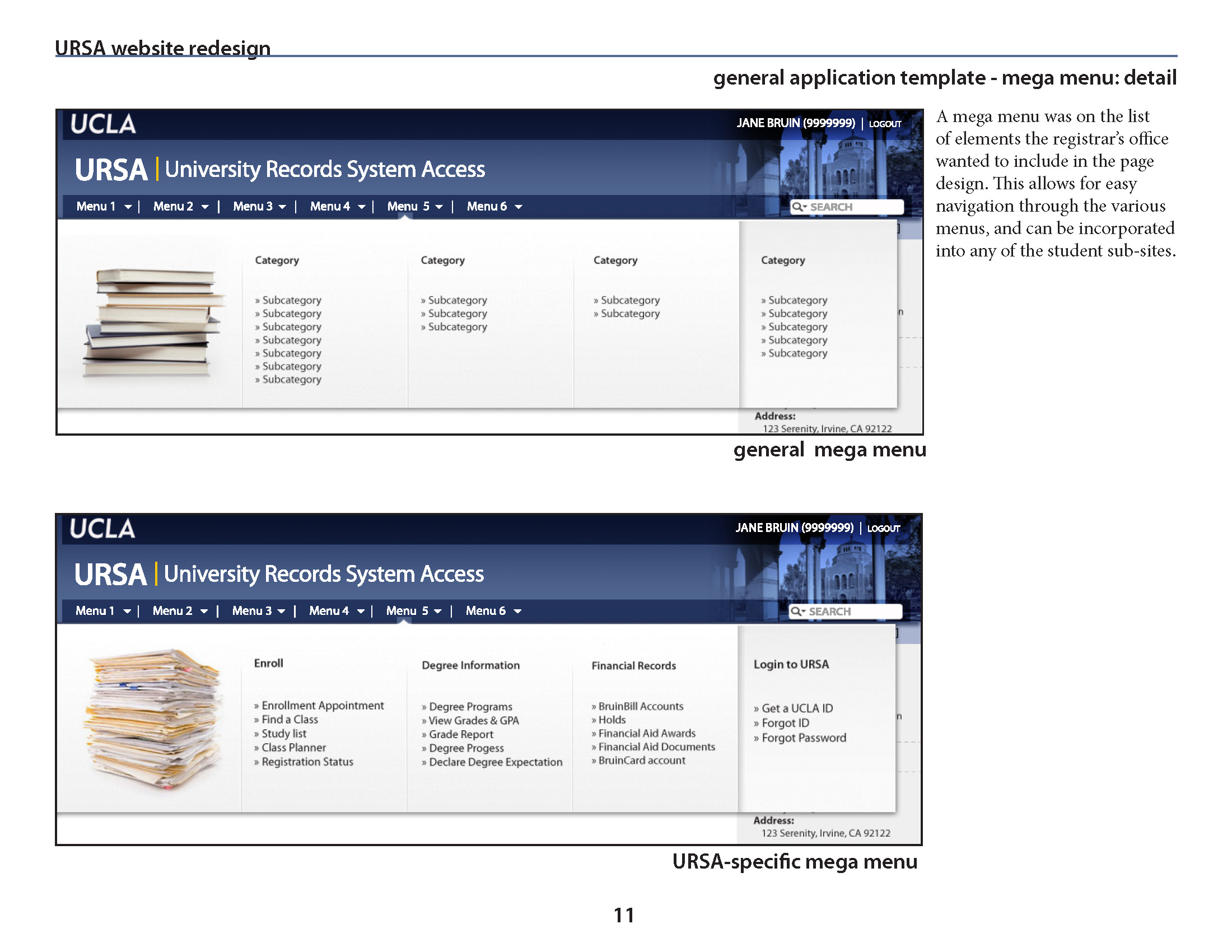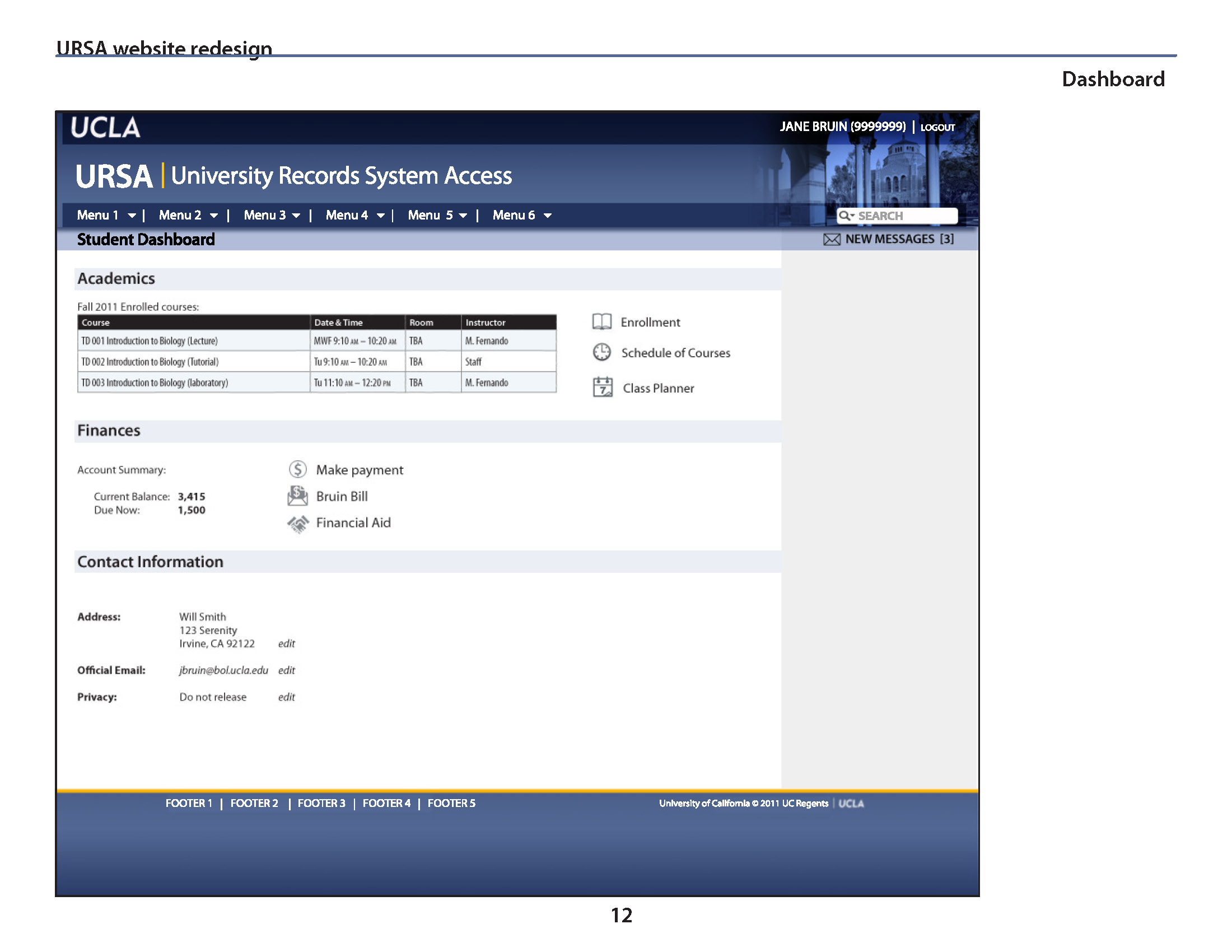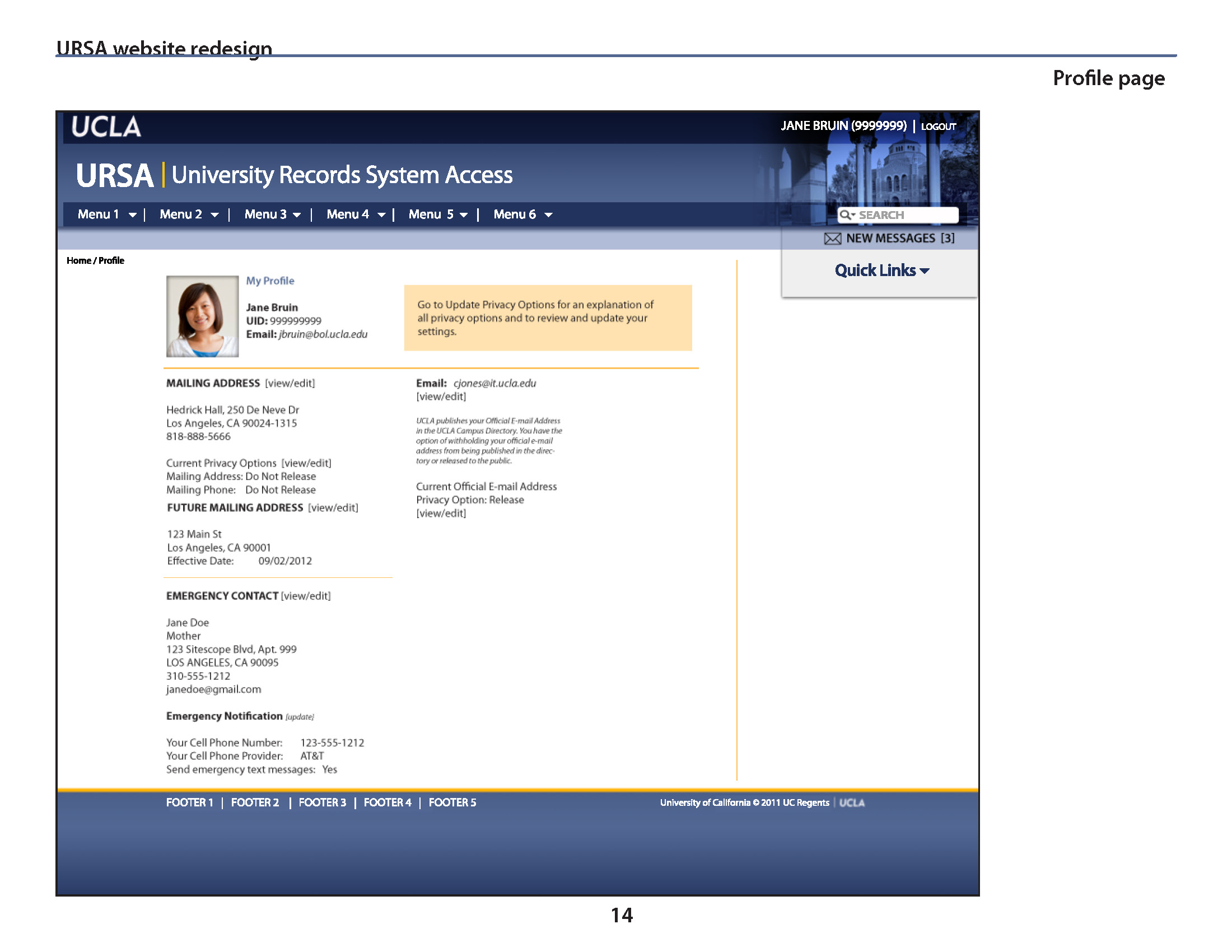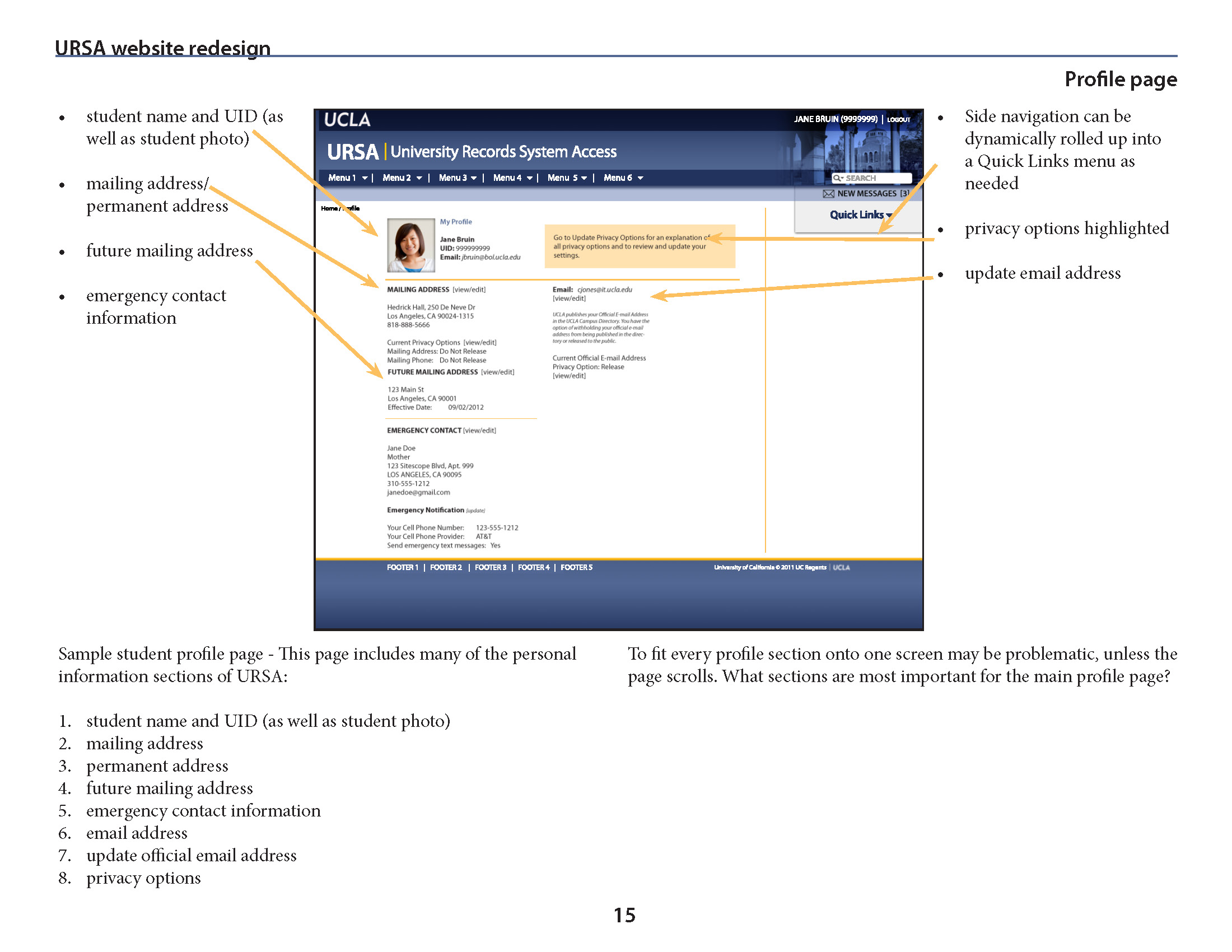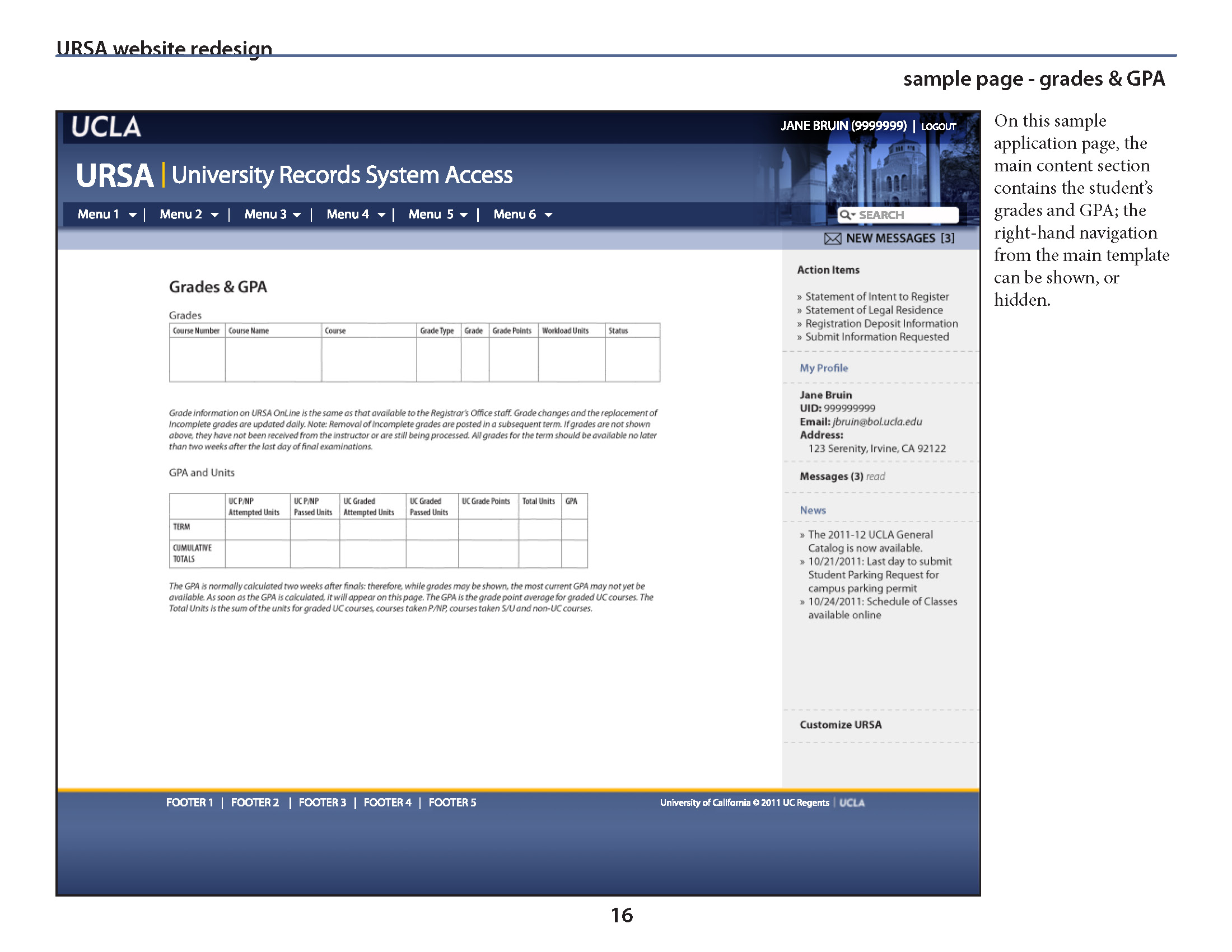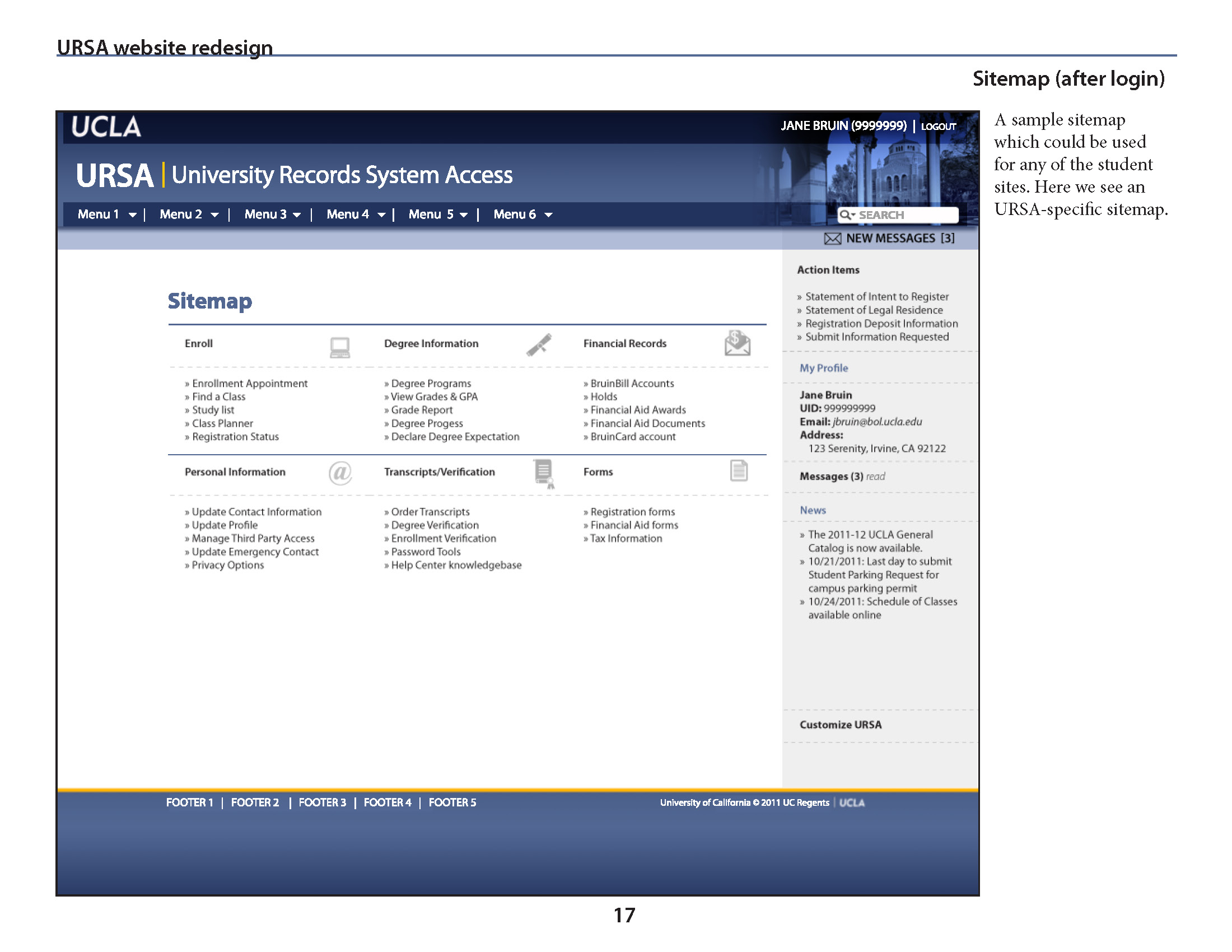 URSA: proposed redesign
My proposed redesign for the URSA home page.
URSA: previous site
URSA, UCLA's student registration system, was badly in need of a site upgrade. This was the existing site before the redesign. Note the rasterized bruin behind a x286-era computer. Just in case you weren't clear on whether or not the site was intended for UCLA students and had to do with computing.
URSA: after login
This was the existing site once the user logged in. The paw prints were an interesting touch.
This project was when I learned that megamenus aren't necessarily a good UX design choice.